As a service to the K9 Search and Rescue community and to all dog owners alike, Alpha Team has dedicated this space to honor our fallen friends. Because of what we do as search and rescue canine owners, trainers, and handlers, we feel compassion for anyone who has lost a family member and especially a working dog. There is no way to properly honor a friend who is no longer with us, except to say we miss them dearly, we think of them often, and we will see them at the gates of heaven soon enough.
K9 Barney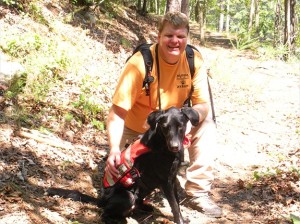 While Barney was the perfect dog to bring to Alpha Team's demos with his sweet social skills, he was serious about his search and rescue work. Barney tirelessly worked to find his target scent so he could get rewarded with squeaky tennis balls. Most importantly, K9 Barney wanted to please his dad, Paul. Barney and Paul were truly a team and they balanced each other perfectly.
We never have enough time with our furry SAR partners. For those of us who were lucky to join Paul and Barney as support, we knew we would have an enjoyable experience for a difficult task.  Paul's spin to always make this experience fun for his dog extended to everyone within his search team. Barney did whatever Paul asked, would occasionally jump up to read his handler and quickly get back on task. A whistle and a squeaky ball celebration were all Barney needed after making a find. They were a great team that is missed within ATSAR.  After Barney retired we were lucky to have Paul continue on as a big part of Alpha Team.
Very few dogs are able to successfully become a search and rescue dog. Barney was a great representative and a "poster child" for search and rescue. Barney was our friend and hero and he will be missed!
K9 Denali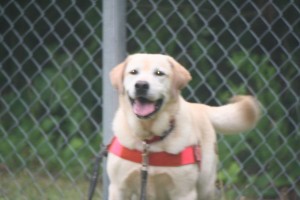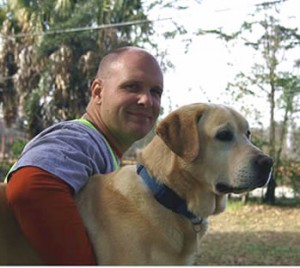 K9 Denali played a father role to many of our SAR K9s. He assisted his dad Stuart in building Alpha Team to what the organization is today. Denali was always there to show the other dogs how to do things right.
Stuart founded Alpha Team's Denali Fund to improve SAR capabilities and increase operational handlers and K9s within Alpha Team. This fund is established in honor of K9 Denali, who greatly impacted the lives of those he trained with and the missing subjects he helped rescue. Denali was a true inspiration to the entire team and prompted many to take those difficult first steps toward Operational K9 Handler status.
Linda Reel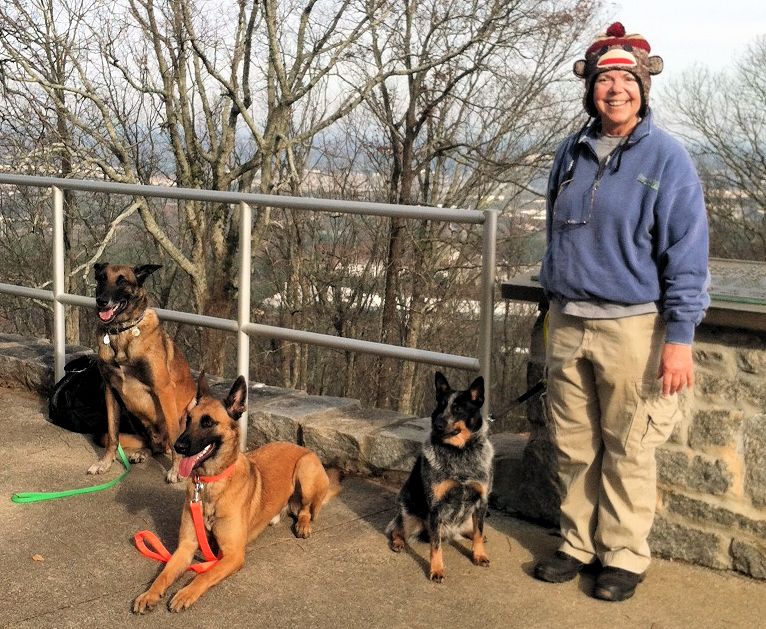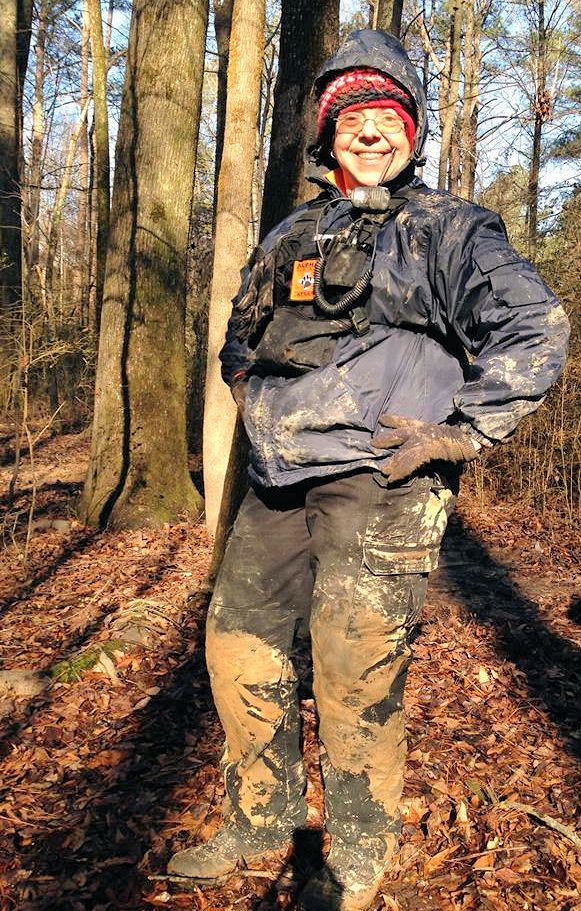 Linda Reel was an Alpha Team team member and our overall den mom. It was an honor to work with Linda and we will miss her immensely.
Linda was always the trooper. She'd take whatever task you threw her way and do her best to work through it, all while wearing an infectious grin. Her smile was always there as a shining beacon of her love for life and her friends. Linda, you were truly an inspiration for us all and we love and miss you.
More information on Linda can be found on her Facebook page. She was active in many, many organizations but we feel like her heart belonged to Alpha Team because she always talked to everyone about her search and rescue team.
John Edward Cardell, Jr.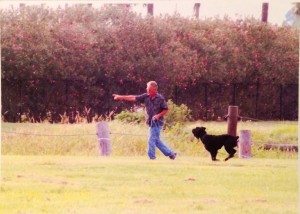 John Cardell was kind enough to direct via his will that his cremains be used by Alpha Team to help train the brothers and sisters of the SAR working dogs he loved so much his entire life. Mr Cardell truly gave his all. We continue to enjoy the company he brings us when we are out training and he will live on through his selfless donation of his body and soul and through the hearts of the furry children we call K9s. Thank you sir. You are truly an inspiration to others!
K9 Circe
Handler: Steve Barden
2002-2011
(memorial video of K9 Circe)
Douglas County Sheriff's Dept K-9 Unit
K9 Baravis
Handler: Lt. Michael Barnhill
1999 – 2009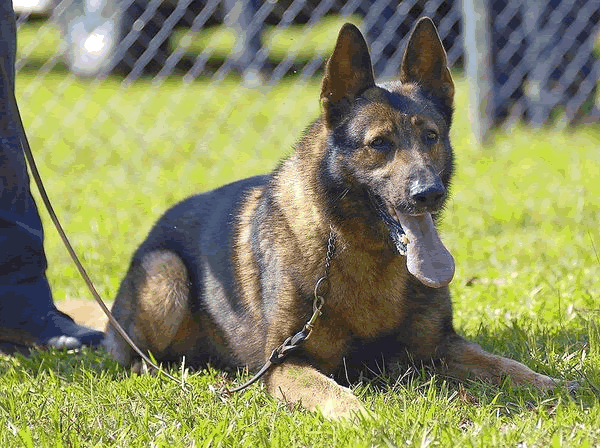 K9 Logan
May 7, 2003 – May 19, 2005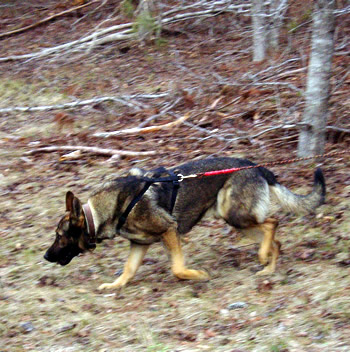 K9-in-training Kira Rainier Samples
Handlers: Eric & Rachael Hall,
Stuart & Tara Samples
Kira, a sable coated German Shepherd, was proudly owned and trained by two sets of parents, and during her time with us, she displayed great skill as a young search dog and was a loyal and loving family companion. Kira will be dearly missed by everyone who met her, and especially those that searched with her. May God rest her soul, and keep her ever-moving paws searching the horizon for lost people. I love you my friend, and I will miss you always.  –Stuart.
Beau Sanders
A donation to Alpha Team was made in honor of "Beau Sanders", a faithful black Labrador and companion to Brad and Tammy Sanders. Beau lived 14 wonderful years of the good life with Brad and Tammy and served as a family pet, hunting companion and faithful friend. Our hearts go out to the Sanders family, and we wish them comfort during this difficult time. Long live the memory of big Beau, the loving black Labrador Retriever from Powder Springs, Georgia.[Photo Unavailable]
Pookie Hatcher
A donation to Alpha Team was made in honor of "Pookie Hatcher". Pookie came to us in December of 1992. Someone had put her out at our youth minister's house and he called and asked us if we would like a dog. They were expecting their first child in January and felt like they couldn't take on a dog. We were going to stand firm and not have any pets, but once we went to see her on Sunday afternoon, our hearts melted. She was a ball of fur and had the sweetest face–just like a Pookie Bear! Needless to say, she came to live with us on Monday. The almost thirteen years we had Pookie with us went by so fast–As true with most pets, she had unconditional love for our whole family and gave us much more than I think we gave her in return. We all miss her but we know she is having a ball in heaven and will be waiting for us–wagging her tail when she sees us.  –Nanci & Dan Hatcher
Valcar's Talisman "Taz" Samples
Jan 24, 1994 – July 11, 2008
Owners: The Samples Family
He came to us at eight weeks – a bundle of energy and yellow fur. He stayed fourteen and a half years and shared all the good times and bad that our family experienced in all those years. He saw his boys graduate from college, marry the loves of their lives and adored the four beautiful babies they brought home to visit between them. He was truly the last child left at home for Mom and Dad and we loved him with all our hearts. We were all blessed to have him in our lives. Thanks for the memories Tazer – you were the best!
Patti McCurdy
Nov 29, 1996 – Sept 12, 2008
Owners: Jerry & Maryanne Newton,
Pam, Charlie and Britt, Phil,
Ann Marie, and Cole
Patti came to the McCurdy household March 17, 1997 as a four month old "ball of fur". She was a birthday present for Jerry, whose birthday is ST. PATRICK'S day. Since she, herself, was a "Saint", we named her (Saint) Patti in honor of that special day ! She was a faithful companion from the time she was a fluffy young pup until her "mature" years. She was gentle, despite her size, and loved all three generations of the family equally. She especially enjoyed trips to the cabin in North Carolina, loved going to Pet Spa and getting "beautified", and lying near the family in the sunroom. She was a beloved member of the family and is greatly missed by all the McCurdys!
Jack Eley
Jack found his way into the Eley household in August, 1998 via the Cherokee County Animal Shelter. He protected our family, helped raise our son, and rehabilitate many foster Aussies who came through our doors. He was always dependable, he was always strong and stoic even at the end of his life. Jack also played a "victim" along with his owner Rachael Eley for Alpha Team members in training. We wish to donate in his honor so that other wonderful dogs can achieve their potential in helping to save lives. Jack is a testament to the wonderful things a rescue dog can accomplish.
Jack, you will be missed every day. You were the best dog in the world.
To request a dedication on this page for your canine, please click the 'Donate' link on the right side of this page or visit our Support Our Team page and make a small donation in any amount. Alpha Team will place your dedication and a photo directly on our site.