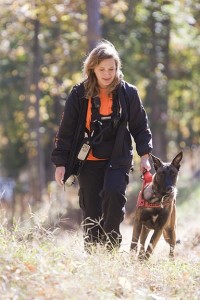 Donations to our Denali Fund are used to improve the team's SAR capabilities and increase the number of operational handlers and K9s. This fund was established in honor of Stuart Sample's SAR canine, Denali, who greatly impacted the lives of those he trained with and the missing subjects he helped rescue. K9 Denali was a true inspiration to the entire team and prompted many to take those difficult first steps toward Operational K9 Handler status.
One hundred percent of your donation goes directly toward funding items such as advanced canine search and rescue training, supplying enhanced technology for our personnel, and providing technical training and certification classes for all members of our team.
Alpha Team K9 Search and Rescue, Inc. is qualified by the Internal Revenue Service as a 501(c)3 charitable, non-profit organization. Your information will never be sold or used for solicitations of any type.
To make a donation to Alpha Team, please visit our Facebook page:
Donations can also be mailed to:
Alpha Team K9 Search and Rescue, Inc.
2897 North Druid Hills Rd NE, #169
Atlanta, GA 30329