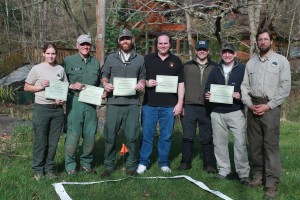 Joel Barrett, Alpha Team's president, became an Operational Tracker under the Natural Awareness Tracking School certification program. This new tracking certification program aligns closely with other tracking programs but was specifically created for and funded by Virginia's Department of Emergency Management (VDEM). Rob Speiden at Natural Awareness Tracking School worked with team members from VDEM, SARTI, and several other SAR and tracking-specific organizations to build the program. Joel attended the Operational Tracker Evaluation (OTE) event that occurred the second weekend of April 2015.
Joel had this to say about the event:
The Operational Tracker Evaluation (OTE) stations were very tough and thoroughly put the candidate's tracking skills to test. Stations accurately reflect situations trackers experience in the field and cover a wide range of scenarios. This is not an easy certification! I highly recommend Rob Speiden's courses to those who are looking to increase their tracking skills. When you are ready to 'feel the pain' of certification, get evaluated at one of the OTEs and join the elite group of NATS trackers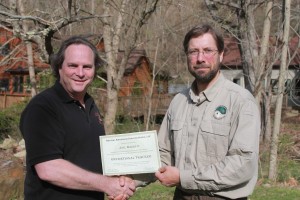 Additional information about the OTE and NATS tracking course can be found at http://www.trackingschool.com/get-certified.