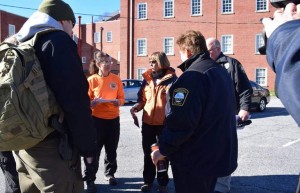 Alpha Team assisted Brookhaven Police Dept (BPD) with a search for a missing 78 year old woman this week. Brookhaven Post has an article about the search efforts.
BPD has been searching for Ms. Miller, who suffers from dementia, since December 27, 2015 when they were called to perform a welfare check. Officers  learned Ms. Miller had not been seen since December 24, 2015 at approximately 7:00 PM.
Alpha Team's participation was during the second search effort performed Jan 5, 2016.
Second coordinated search for missing Brookhaven woman produces no new leads