October 30, 2009-Fulton County Missing Alzheimer's Victim Rescued: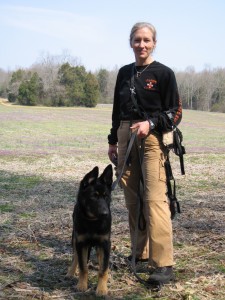 FULTON COUNTY, Ga. — A south Fulton County Alzheimer's patient spent Friday recovering at home after spending the night alone in the woods.
Search and rescue volunteers found 70-year-old Gloria Hood just before 4 a.m. after she'd been missing for nearly 12 hours.
Channel 2 Action News cameras captured crews taking Hood to the hospital after she spent the night in the woods.
"It's been hectic. It's been draining. It's been terrifying," said her son, Brian Hood.
Hood said his mother has never wandered off before. "She's a sweetie," he said.
Police said Hood left her Reynolds Road home about 6:15 p.m. Thursday. Her disappearance prompted an all night search from the air and on the ground.
Fulton County police called in volunteers from a group called Alpha Team K-9 Search and Rescue and within 20 minutes, a German Shepherd named Clue located her.  For Hood's family, her quick return brought quick relief.