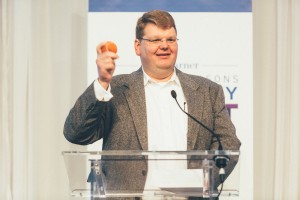 We are extremely proud to announce that team member Paul Ruszczyk received the prestigious Richard D. Parsons Community Impact Award from Time Warner for his work with Alpha Team K9 Search & Rescue. The event was held in June 2014 at the Time Warner Center in New York City, . The awards, a 33-year company tradition previously known as the Andrew Heiskell Community Service Awards, have been renamed this year for Richard Parsons, former Chairman and CEO of Time Warner and a national role model for civic and community service.
Time Warner awarded this year's five individual Community Impact Award winners $5,000 to donate to the charity of their choice. "Time Warner has a longstanding tradition of giving back to the communities in which we work and live," said Jeff Bewkes, Chairman and CEO of Time Warner Inc. "I feel privileged to work alongside so many passionate and caring people who've helped to make volunteerism an inherent part of our company's culture."
Click here to watch the short video about the event and Paul's award.