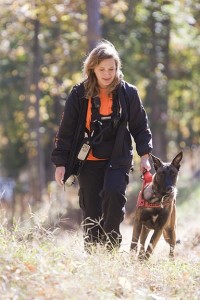 To make a donation to Alpha Team, please use the link below. You can donate to a general or a specific area of need for Alpha Team or to The Denali Fund. These choices are available during the donation process.
Donations to The Denali Fund are used to improve SAR capabilities and increase operational handlers and K9s within Alpha Team. This fund is established in honor of Stuart's SAR canine, Denali, who greatly impacted the lives of those he trained with and the missing subjects he helped rescue. K9 Denali was a true inspiration to the entire team and prompted many to take those difficult first steps toward Operational K9 Handler status.
Other donations go to fund different areas of need within Alpha Team. One hundred percent of your donation goes directly toward funding items such as advanced canine search and rescue training, supplying enhanced technology for our personnel, and providing technical training and certification classes for all members of our team.
All Alpha Team donations are made via our secure processing site. Once you have completed the transaction, you will receive a receipt you can retain for your tax records. Alpha Team K9 Search and Rescue, Inc. is qualified by the Internal Revenue Service as a 501(c)3 charitable, non-profit organization. Your information will never be sold or used for solicitations of any type.
Donations can also be mailed to:
Alpha Team K9 Search and Rescue, Inc.
2897 North Druid Hills Rd NE
Suite 169
Atlanta, GA 30329

Please note whether you want your donation applied to a specific area of need or to The Denali Fund. We thank you for your support and sincerely thank you for making a donation to our team!